분류별 메뉴
View
[Ship Building] Dynacom selects shipbuilders for condensate carriers
Writer :

GSC

Date : 2016-01-27 오전 11:40:42
Count : 1536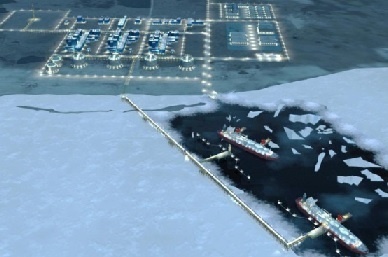 After Greek shipowner Dynacom was selected to build two 58,000 dwt Arc7 Ice-class specialized condensate carriers last year, shipbuilders that will build the two newbuildings have been named.
According to TradeWinds, Dynacom is expected to award one unit at CSSC Offshore & Marine Engineering (Group) Company (COMEC, former GSI) while ordering the other unit at Russia's United Shipbuilding Corporation-controlled Arctech Helsinki Shipyard in Finland.
The exact newbuilding price for the specialized condensate tanker is not disclosed but estimated to be nearly five times more expensive than the previous price of a medium-range (MR) tanker (around $32m apiece).
The newbuildings are due to ship approximately 1.2m-ton condensate per year that will be produced from 2020, serving Russia's Arctic-based Yamal LNG project.
In September last year, meanwhile, it was reported that shipowner & shipbuilder candidates for newbuilding·charter bid for the specialized condensate carriers have been somewhat narrowed down. Industry officials had said around five shipowners were bidding for the newbuildings while shipyards from China, Korea and Russia eyeing the shipbuilding orders.
Writing by Jenny Huh; Editing by Leo Shin
---